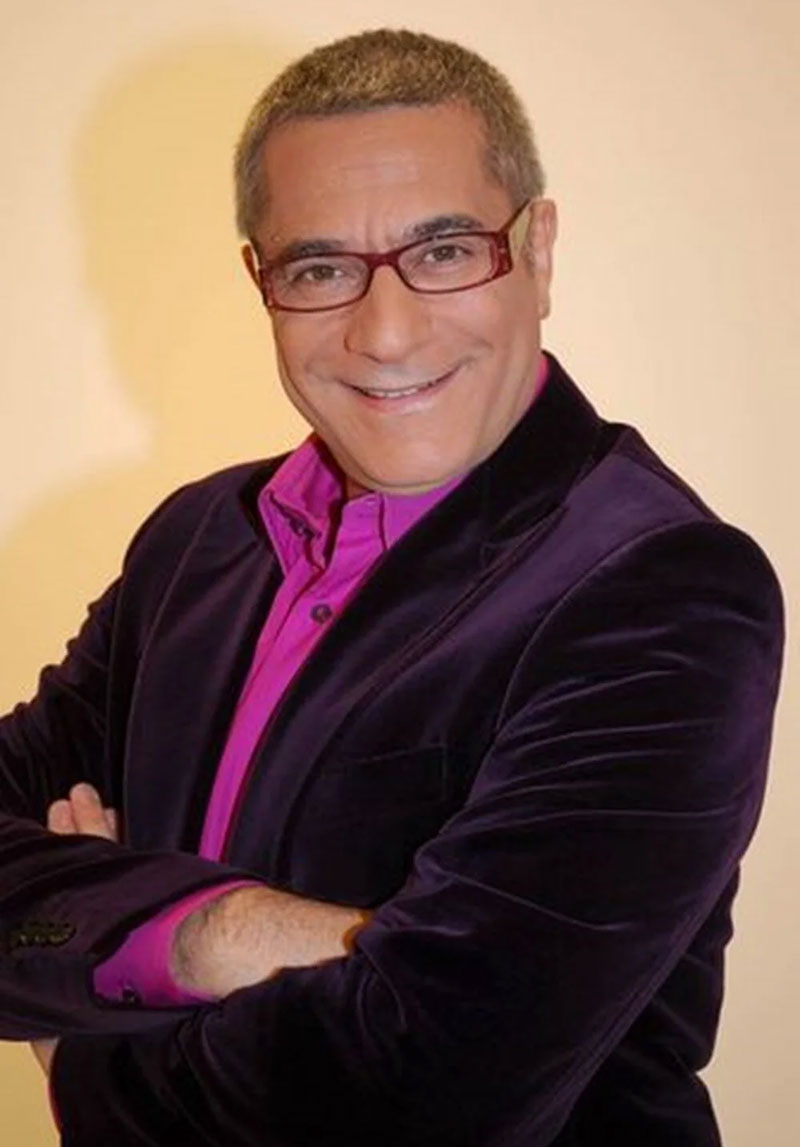 Personal Information
Known For
Player
Known Credits
1
Birthday
08-02-1957
Place of birth
Istanbul
Mehmet Ali Erbil
Mehmet Ali Erbil is a Turkish actor, presenter, producer, comedian, entertainer and voice actor. He graduated from Ankara State Conservatory. He has acted in more than 30 films, more than 10 TV series and theater plays, and has hosted more than 5 television programs.
He was born in Istanbul on February 8, 1957, the son of theater and cinema actor Saadettin Erbil. He completed his primary and secondary education in Istanbul, Ankara and Balıkesir.
In 1970, he entered the Ankara State Conservatory Theater Department as a boarding student and his teacher during this period was Cüneyt Gökçer. He won the Best Thespian Award as a guest actor in a leading role at the State Theater. After graduating from here, she started working at the State Theater, where she acted in many plays, including 'Küheylan', and later formed a duo with Derya Baykal in the entertainment program 'Metronom' during the single-channel broadcasting period, and with Çiğdem Tunç in 1984.
In 1985, he won great acclaim with the movie Uyanıklar Dünyası, in which he starred with İlyas Salman. In the same year, he starred with Nevra Serezli in an advertisement for Süper Gazete, a magazine of the period. She took a break from television programs after she acted in violation of the RTÜK law while presenting the program Ya Şundadır Ya Bunda, which was broadcast live on ATV. She previously starred in the TV series Aşkım Aşkım with Emel Sayın. The successful entertainer, who rose to the top with the competition program Çarkıfelek on Kanal D and the series Tatlı Kaçıklar on ATV for a long time, returned to the big screen with the films Harakiri and Hababam Sınıfı Güle Güle. Mehmet Ali Erbil also made various competition programs other than Çarkıfelek on Kanal D. For a while, he presented the Wheel of Fortune contest on TGRT. On TNT (Turkey) channel, he presented a new show-style competition called Açıl Sesame Sesame Açıl. Later on, she hosted the Çarkıfelek program for a short time on the same channel. She also left this program and Petek Dinçöz was brought in as the presenter. From 2012, he moved to tv8 and hosted the program called Aşka Gel. Mehmet Ali Erbil was the host of Çarkıfelek, which aired on Star TV in 2015. He starred in Sinan Çetin's Mr. E, Gani Müjde's Kahpe Byzantium and Ömer Uğur's Hemşo. After a long period of illness, Erbil appeared in front of the audience again and hosted the program Bir Başka Gece (Another Night) on TRT. He presented the program called Çarkıfelek, which aired on Kanal 1. After Ramadan, she moved to Fox with Ece and Çarkıfelek. She took part in the reshoots of the series Aşkım Aşkım on Kanal 1, but the series ended due to the channel change. Ece ended on Fox TV, but the program 50 Blondes started with Çarkıfelek. 50 Blondes was broadcast on Friday evenings at 19.15. From Monday to Thursday, she presented Çarkıfelek with Tuba Ünsal. She presented Çarkıfelek for the last time in 2017 on Star TV. Erbil, who has Escape Syndrome, which is seen in only 100 people in the world, is single and has 3 children.
Role
1
Ece Character

Ege (1 Seasons)

2008
1
Ece Character

Ege (1 Seasons)

2008