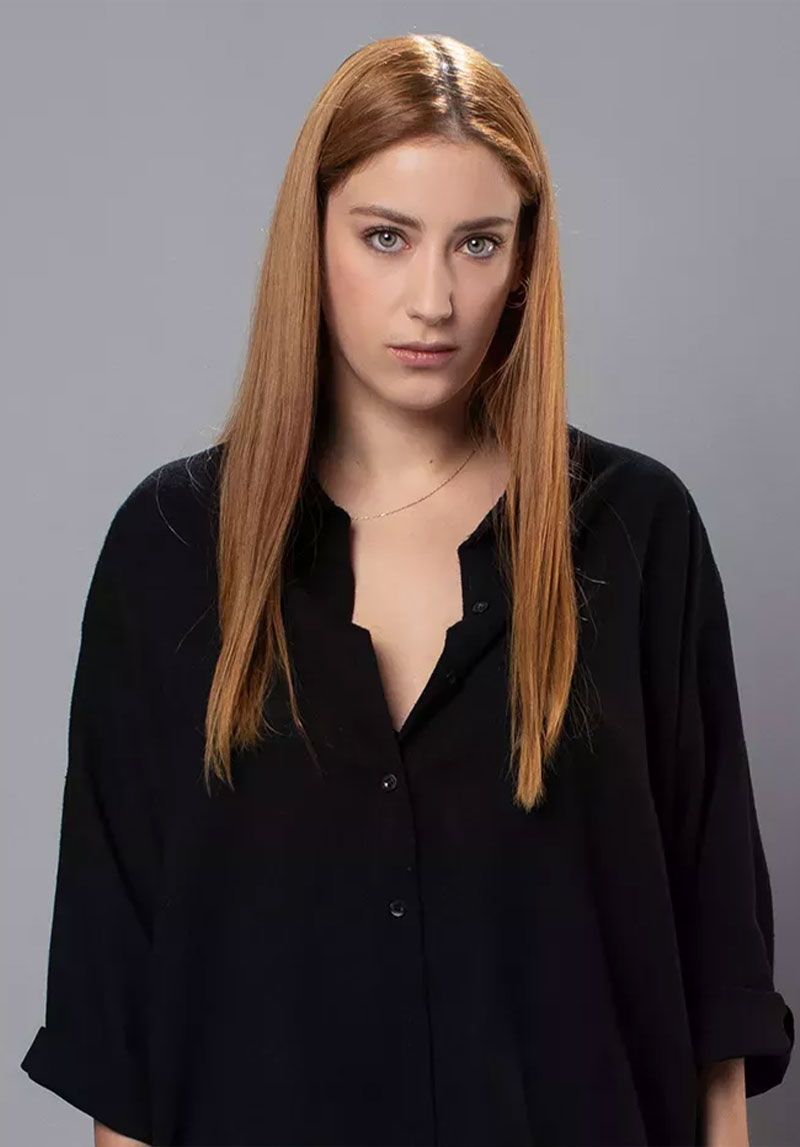 Personal Information
Known For
Player
Known Credits
4
Birthday
01-10-1990
Place of birth
Istanbul
Hazal Kaya
Movie, commercial and TV series actress. Her full name is Leyla Hazal Kaya. Kaya is 1.58 meters tall and weighs 49 kilograms. Born on October 1, 1990 in Istanbul. After graduating from Istanbul Italian High School, she entered Istanbul Bilgi University Stage and Performing Arts Management, Performance Department in 2009.
Hazal Kaya, who started to be interested in various fields of art at an early age, became the advertising face of Cola Turka while continuing her high school education. In 2006, after appearing as a guest actress in the series Acemi Cadı, she played the lead role in a television series called Genco for the first time in 2007 when she was in her 2nd year of high school.
Then she played Nihal Ziyagil in the series Aşk-ı Memnu, which was broadcast on Kanal D. The first movie she starred in was Çalgı Çengi, produced by Selçuk Aydemir, which was released in 2011. Kaya also took classes from Ayla Algan at Ekol Drama and then received training from Ümit Çırak at Ümit Çırak Modern Acting Techniques Workshop.
In 2011, she shared the lead role with Çağatay Ulusoy in the TV series Adını Feriha Koydum, which started on Show TV.
In the same year, she played the character of Hülya in the movie called Ay Büyurken Uyuyamam. She also played the character of Lale in the movie Bu Son Olsun, in which she shared the lead role with Engin Altan Düzyatan. In the 2012-2013 season, she returned to the screen with Son Yaz-Balkans 1912, which aired on ATV. After a while, she played the character of Zeynep Bulut in the movie İtirazım Var, directed by Onur Ünlü. In ichaps, which selects the most important names of 2014 in many categories worldwide, Hazal Kaya received the international excellence medal in the category of artists and was among the "most influential names in the world". In 2015, she starred in the TV8 series Maral: The Most Beautiful Story, which aired on TV8, where she played the character of Maral Erdem. Last year, she also appeared in the movie Broken Hearts Bank, directed by Onur Ünlü.
Hazal Kaya returned to the screens with the character of Filiz in the Shameless adaptation series "Bizim Hikaye", produced by MED Yapım. She made a name for herself with this role. The new Hazal Kaya speaks English, Italian and German in addition to Turkish.
Role
1
I Put Your Name Ferry Character

Feriha Yilmaz (3 Seasons)

2011 - 2012
2
Our Story Character

Sprout (2 Seasons)

2017 - 2018 - 2018 - 2019
3
Unfaithful Character

Asya Arslan (2 Seasons)

2020-2021 - 2021-2022
4
Guest Character

Night (Sun) (1 Seasons)

2021
1
I Put Your Name Ferry Character

Feriha Yilmaz (3 Seasons)

2011 - 2012
2
Our Story Character

Sprout (2 Seasons)

2017 - 2018 - 2018 - 2019
3
Unfaithful Character

Asya Arslan (2 Seasons)

2020-2021 - 2021-2022
4
Guest Character

Night (Sun) (1 Seasons)

2021