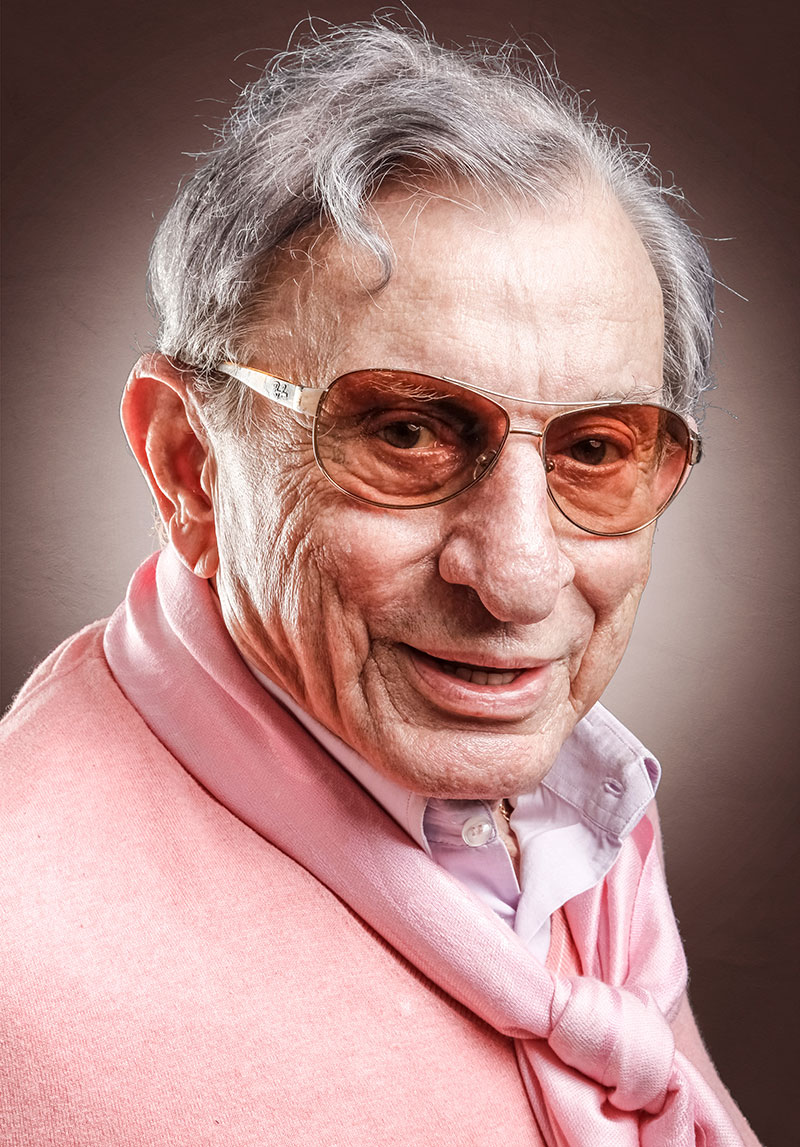 Personal Information
Known For
Player
Known Credits
2
Birthday
05-04-1928
Place of birth
Mersin
Haldun Dormen
His father was Sait Ömer Bey, an enlightened Cypriot businessman, and his mother was Mrs. Nimet Rüştü, the daughter of a pasha from Istanbul.Before he was a year old, his family moved to Şişli, Istanbul. He made his stage debut as a middle school student at Galatasaray High School with the role of twenty-five kuruş in the play Demirbank.He completed his high school education at Robert College.At the age of eight, his left foot was injured in an accident.He received his theater education at Yale University in the United States.He graduated with a master's degree. He worked as an actor and director in various theaters in the United States for two years. He acted in 4 plays at the Pasadena Playhouse in Hollywood. When he returned to Istanbul, he first entered the Küçük Sahne (Small Stage) under the direction of Muhsin Ertuğrul and appeared before Turkish audiences for the first time with his role as a detective in the play Cinayet Var. Around that time, he opened a 60-seat pocket theater with young people on Beyoğlu Parmakkapı Street. On the night of August 22, 1955, he staged the first play of Dormen Theater at Süreyya Cinema. In September 1957, when he was offered the Küçük Sahne, he continued to perform his plays there. In 1957, he founded Dormen Theater with the comedy The Pastor Escaped and trained dozens of artists such as Erol Günaydın, Altan Erbulak, Metin Serezli, Nisa Serezli, Erol Keskin, İzzet Günay, Yılmaz Köksal, Ayfer Feray. The troupe experienced its most brilliant period between 1957 and 1972. In 1961, the troupe staged the first Western musical in Turkey, Street Girl Irma, and Gülriz Sururi made a name for herself in Turkey with her role as Irma. In 1962, she moved to the historic Ses Theater in Beyoğlu, where she continued her work for 10 years. Among the plays he acted in are Bit Yeniği, Şahane Züğürtler, Yaygara 70, written by Erol Günaydın and Cemal Reşit Rey. He directed two films, Bozuk Düzen and For a Beautiful Day. In these films, in addition to the Dormen cast, names such as Belgin Doruk, Ekrem Bora, Nurhan Nur, Müşfik Kenter, Nedret Güvenç took part. These two films won seven awards at the Golden Orange Film Festival in 1966 and 1967. In 1972, he had to close his theater and turned to television, writing and teaching. He appeared on television regularly with dozens of programs including Unutulanlar, Anılarla Söyleşi, Kamera Arkası, Dadı, Pop Star. In the same years, she started working as a journalist with her column titled Çeşitlemeler (Variations) in Milliyet newspaper. He continued writing for Milliyet newspaper for eight years.
In 1981, he met Egemen Bostancı. He wrote and directed musicals such as Hisseli Harikalar Kumpanyası, Şen Sazın Bülbülleri. In 1984, at Egemen Bostancı's insistence, he re-established the second Dormen Theater, which would last for 17 years. In the same years, under the production of Gencay Gürün, he staged Lüküs Hayat, which played to sold-out houses for 30 years at the Istanbul City Theater. In 2002, he closed his theater for economic reasons, but continued to act and direct in various theaters.Haldun Dormen has written five books and twelve plays, four of which are autobiographical. In 1997, on behalf of Yapı Kredi, he initiated the Afife Awards, which are still ongoing. The artist, who won more than two hundred and fifty awards throughout his life; He gave lectures at Istanbul University State Conservatory. He was awarded as Honorary Doctor of Science by Hacettepe University; and in 1998, he was awarded the title of State Artist by the Ministry of Culture.
In 1959, Dormen married Betül Mardin, a world-renowned name in the field of public relations, and had a son named Ömer from this marriage that lasted eight years.
Role
1
Nanny Character

Butler Pertev (3 Seasons)

2001 - 2002
2
Mr. Minister Character

Burhan (1 Seasons)

2004
1
Nanny Character

Butler Pertev (3 Seasons)

2001 - 2002
2
Mr. Minister Character:

Burhan (1 Seasons)

2004