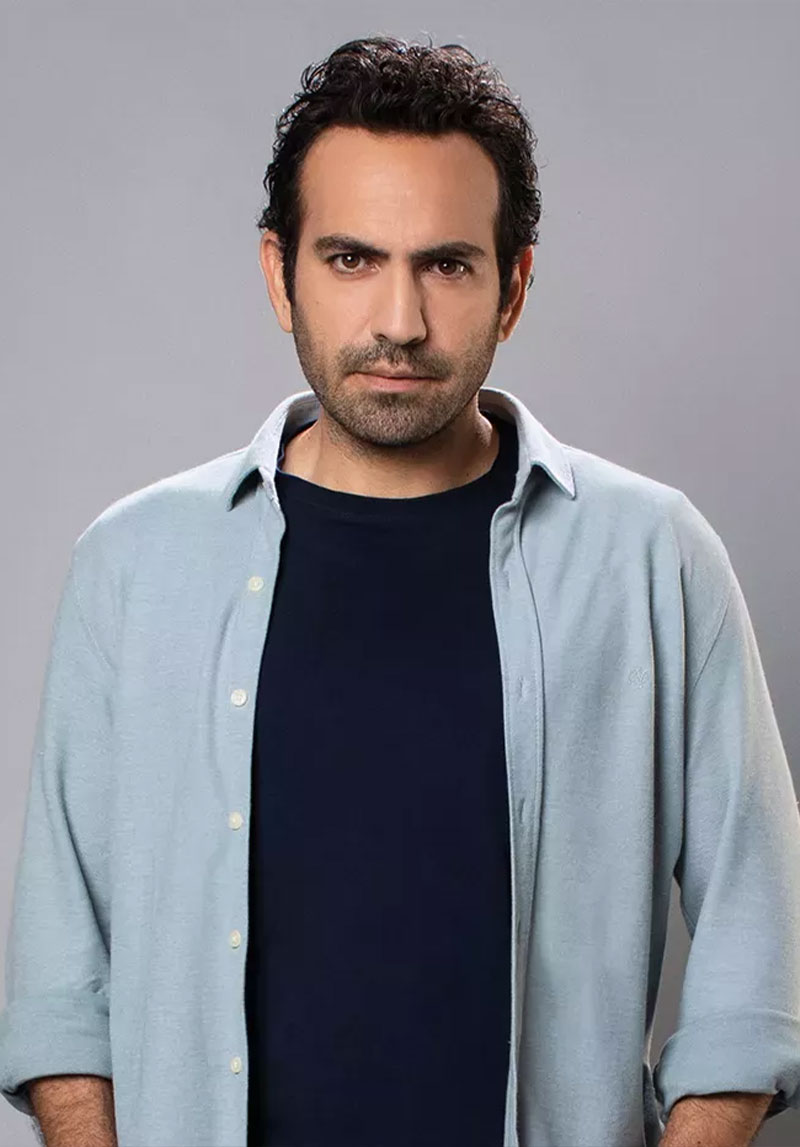 Personal Information
Known For
Actor, Screenwriter, Voice Actor, Theater Director, Producer, Writer
Known Credits
4
Birthday
22-02-1982
Place of birth
Ankara
Buğra Gülsoy
Theater actor, director and writer, film and TV series actor, director, producer and script writer, voice actor. He is 175 cm tall. Born on February 22, 1982 in Ankara, he completed his primary, secondary and high school education in Ankara. After graduating from the architecture department of Eastern Mediterranean University in 2004, Buğra Gülsoy acted in various plays at the Cyprus State Theater during his stay in Cyprus.
Buğra Gülsoy, one of the founders of the Cyprus Film Association, has also directed some short films. He received training on filmmaking in a competition organized within the scope of the United Nations Development Project. He was discovered by Mahsun Kırmızıgül.
First, the handsome actor, who had a short 1-year marriage with his actress friend Burcu Kara in 2011, married Nilüfer Gürbüz in 2018 and established a happy home.
Buğra Gülsoy, who starred in the 2008 TV series Hepimiz Birimiz İçin for the first time, stepped onto the big screen with the character of Berat in the movie Güneşi Gördüm, directed by Mahsun Kırmızıgül. Buğra Gülsoy, who gave life to the character of Tolga in the series called Unutulmaz, accompanied Kıvanç Tatlıtuğ in the leading role in the series Kuzey Güney.
He played the character Vural in the series Fatmagül'ün Suçu Ne? for one season. He shared the lead role with Özge Özpirinçci in the series Aşk Yeniden, and shared the lead role in the movie Acı Tatlı Ekşi with the same actress.
Buğra Gülsoy, who has acted in many movies and series so far and has done voice-overs for some of them, continues to take part in new projects.
Role
1
Neighborhood Character:

2018
2
My daughter Character

Demir Gokturk (1 Seasons)

2018 - 2019
3
Unfaithful Character

Asya Arslan (2 Seasons)

2020-2021 - 2021-2022
4
Guest Character

Virtue (1 Seasons)

2021
1
My daughter Character

Demir Gokturk (1 Seasons)

2018 - 2019
2
Unfaithful Character

Asya Arslan (2 Seasons)

2020-2021 - 2021-2022
3
Guest Character

Virtue (1 Seasons)

2021